Ever have one of those lifetimes where nothing seems to go right?  Failing cartoon writer, Millard Mudd, had sunk deep into one.  Living hermit-like in a decrepit house, and existing on an alcohol soaked diet, Mudd's world had collapsed.  But one day everything changed when a stray dog named Lucky entered his life.  You see, Mudd discovered Lucky was no ordinary dog – he could talk.  And what made Lucky invaluable was his ability to teach Mudd how to write sellable scripts again.  But what made Lucky dangerous was his ability to get inside Mudd's head, turning the writer into a serial killer.
Directed and Co-Produced By
Steve Cuden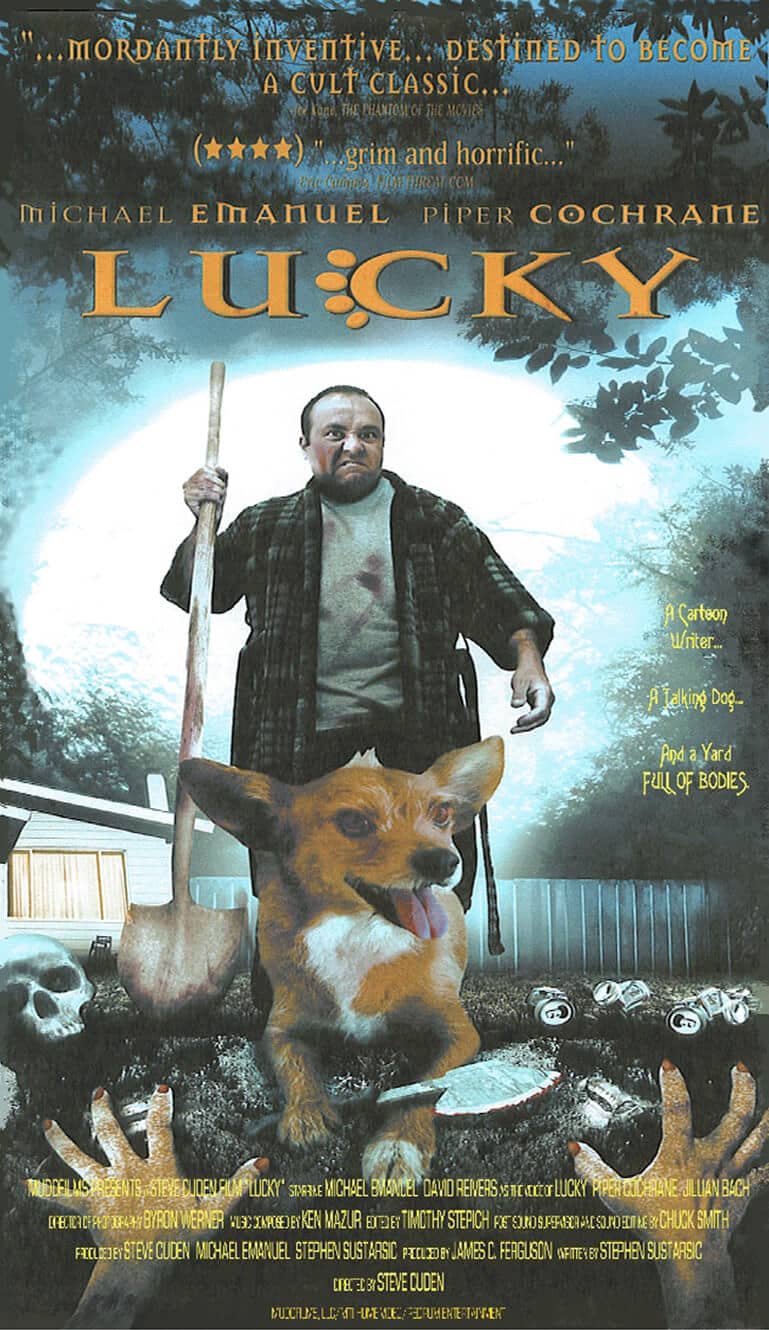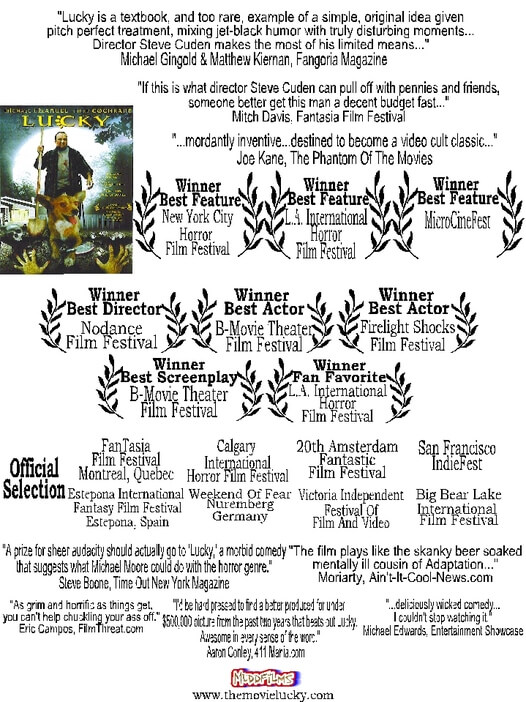 "Lucky" is available for rental and purchase at Netflix.com, Blockbuster.com, Amazon.com, Barnes & Noble.com,
and many other online sites.
Click here for Barnes and Noble
For more information, please go to: TheMovieLucky.com